The article below walks you through the process of performing a function test on your Weinmann MEDUMAT ventilator.
You should perform a function test for the device and breathing circuit before each use, after each clean and after each repair.
Before the function test is performed please ensure the following:
That the device is disconnected from the patient.

Check there is an SD in the SD card slot.

Check the hygiene filter is inserted.

Check the oxygen supply is shut off.

Check battery status:

The rechargeable battery must be fully charged.

Check the following parts for external damage:

Device

Labels on the device

Connectors and cables

Breathing circuit

Accessories

Replace any damaged parts if required

Check the patient valve of the reusable breathing circuit. Replace the breathing circuit if necessary.
Check the fill level of the oxygen cylinder. Replace the oxygen cylinder if necessary.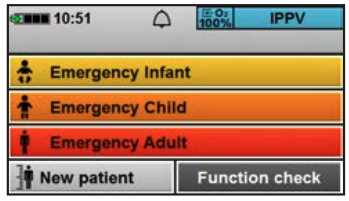 Figure 1: MEDUMAT Main Menu
To perform a function test turn the device on and select "function check" from the menu.
Prepare the device and then press start:

Connect the breathing circuit to the device.
Connect the test lung to the breathing circuit.
Connect MEDUtrigger.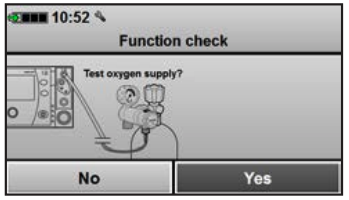 Figure 2: MEDUMAT Functional Check - O2 Supply
If you want to test the oxygen supply select "Yes". If you do not want to test the oxygen supply select "No". If you select "No" the device will skip the oxygen test
If "yes", set the oxygen supply rate to (5-15 l/min) and press start. Stop when prompted and select "Next".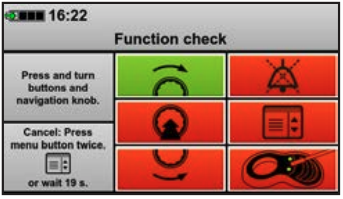 Figure 3: Functional Check Menu
You will then be asked to confirm an alarm is audible and a red warning light is flashing. Select "Yes" if they are operational. Press all the controls except the On/ Off button one after another.
If the MEDUtrigger is not displayed in the function check, activate MEDUtrigger in the Operator menu and repeat the function check.
Figure 4: Filter Wear Dialouge
Replace the filter if the filter wear dialogue is red. If the dialogue is yellow, and you have a spare, change the filter. Proceed without action if filter wear is green.
If you change the filter, make sure you press "reset" to retest the filter wear. Enter the filter reset code specified in the Operator menu. On delivery, the filter reset code is "0000".
The status report will then show. Proceed with the device in accordance with the following:
Device ready for use = use the device without restriction
Device not ready for use = Select "Details". Check the parts listed in the display and replace them if necessary. Repeat the function check. If the function check continues to fail, contact The Ortus Group.
Device ready for use, but the service symbol flashes in the start menu = contact The Ortus Group for service.
Select finish, turn off the device and disconnect the test lung from the breathing circuit.