This guide will show you the process of adding manual events, such as intubation, sedation, morphine administration etc., on your Corpuls C3.
Configuration of Manual Events (Persons Responsible for the Device)
For easier documentation of medical measures (administration of drugs, intubation etc). the persons responsible for the device can pre-configure and deposit up to 14 manual events:
Select in the main menu "System" >> "Events". The configuration dialogue opens.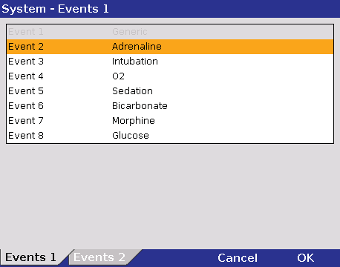 Figure 1: Event Configuration List (persons responsible for this device).
The first and the last event are fixed as "Generic" and "Cancel Last" and therefore appear greyed out and cannot be edited.
Enter the name of the event with the Jog Dial and confirm by pressing the softkey [Enter].
Repeat to configure other manual events
To configure an Event, press the softkey assigned to the tab "Events 2".
To close the configuration, press the softkey [OK].