This article will explain how to ebable the offline mode of the corpuls3, required for air travel.
When used in an aircraft the corpuls C3 can be put into offline mode, disabling all external connection technologies (GSM, Wi-Fi, LAN, and Bluetooth).
To enable Offline mode, using the jog dial select "Telemetry" >> "Offline mode"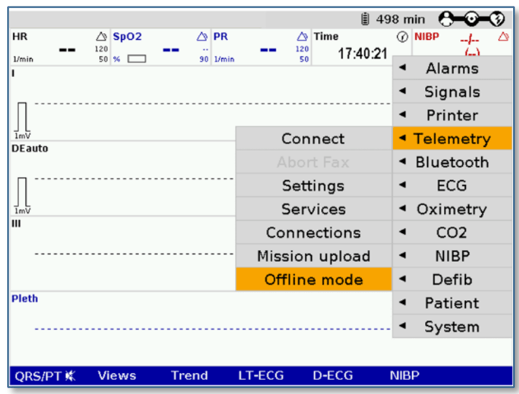 Figure 1: Telemetry Menu
Once enabled, an aircraft symbol will be displayed the status bar on the screen, confirming the device is in offline mode.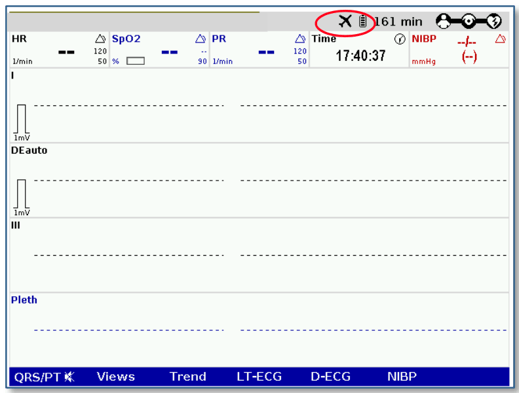 Figure 2: Confirmation of offline mode
When the device is turned off the configuration will reset to default. The offline mode must be re-enabled each time the device is turned on.